Owner
Don purchased Green Lake Marina in 2022 keeping in mind the values that the previous owners had which is high quality, friendly service in a luxury setting. Don has built, owned, managed, and sold several businesses before this job, mostly in the manufacturing of agricultural products. Don is from Saskatchewan Canada and has lived in North Dakota for 32 years with his wife, Darcey.
Managers
Prior to managing the Marina, Alyssa worked in nursing and administration for over ten years. She grew up in Hope, North Dakota where she had a close relationship with the Kosolofski family. She married Brad in 2019 and they welcomed their first daughter, Evelyn in 2020. In the winter months, her and Evelyn stay home together visiting the zoo, park or anywhere they can go to experience new things. Brad has a background in facility management through several different sporting arenas in the Fargo, North Dakota area. Most recently he was promoted to the General Manager of the Moorhead Sport Center in Minnesota where he spends his time during the off seasons from the Marina. In his spare time, he enjoys being with his family and their two dogs, along with an occasional trip to his favorite vacation destination, Las Vegas.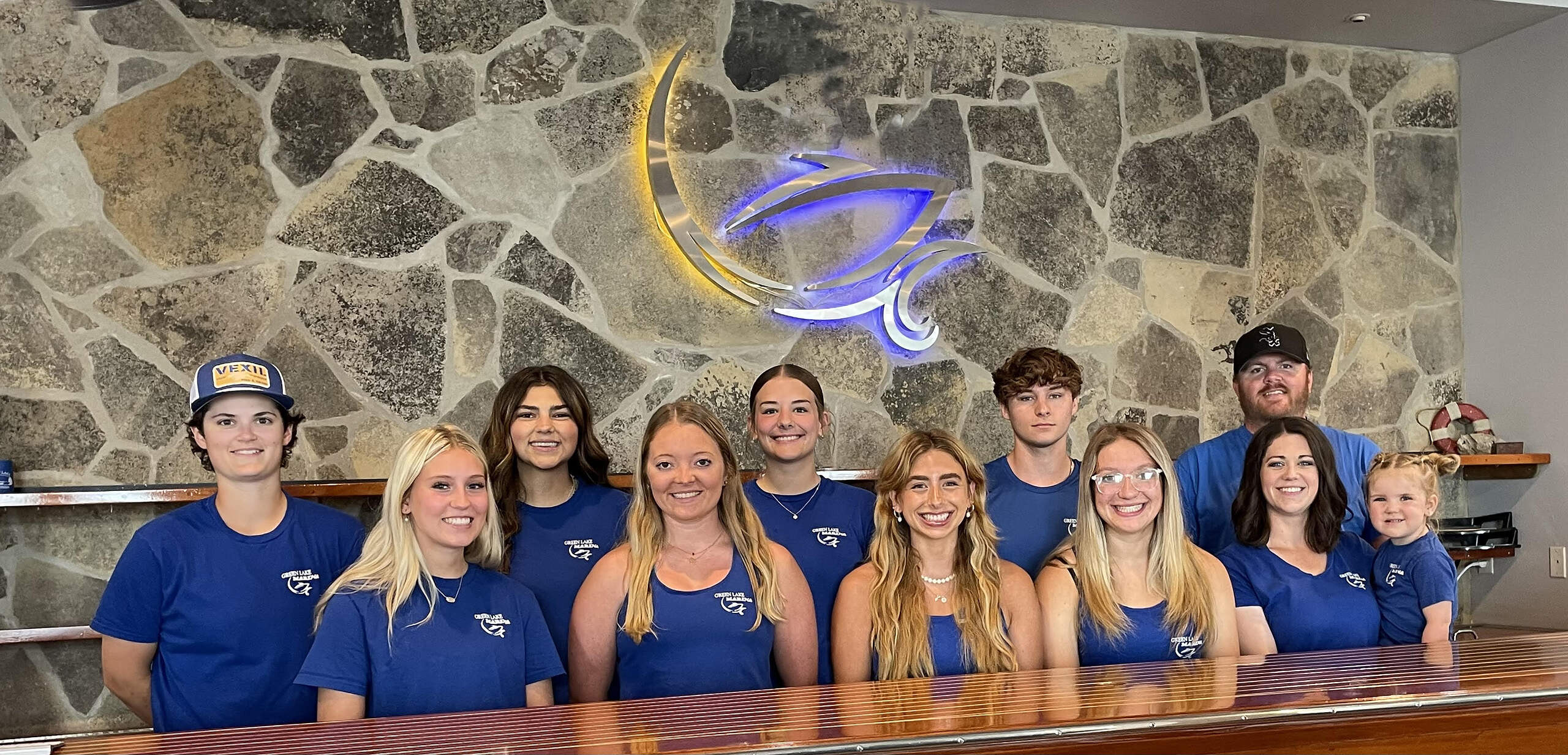 Our friendly staff at Green Lake Marina welcome you!